27
Apr
Green Chicken Tikka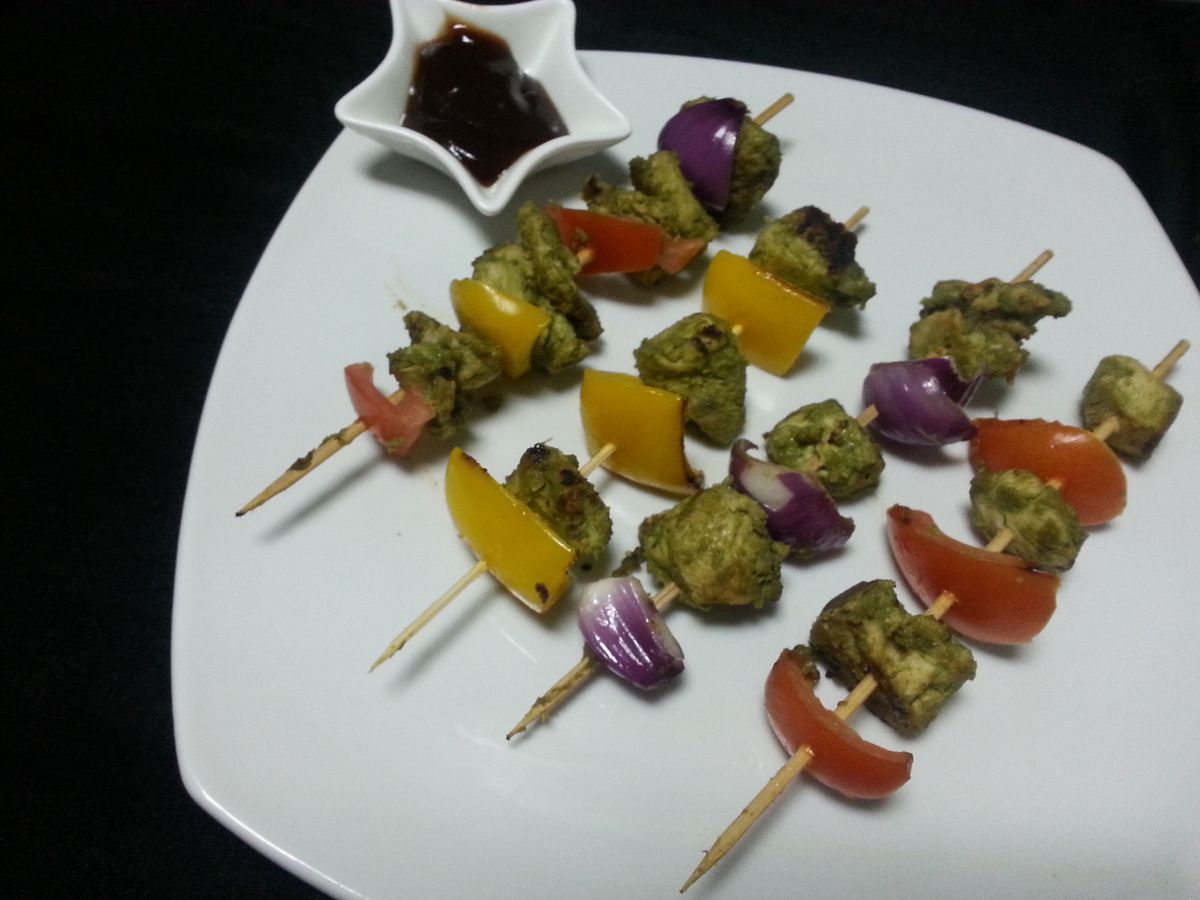 Ingredients
boneless chicken breast- 400 gm
thick curd-1/4 cup
lemon juice-2 tsp
coriander leaves -1/2 cup
mint leaves-1/2 cup
parsley leaves -1/2 cup
spinach leaves, chopped -1/4 cup
ginger& garlic paste - 1 tsp
green chilies paste -2 tsp
1 teaspoon butter
Salt to taste
Bamboo skewer stick to grill
Instructions
Wash the chicken breast and cut into medium size chunks. Grind all the ingredients except butter.& Apply it on chicken pieces. and keep aside for 3-4 hours.so that chicken gets the aroma and flavors of green paste and spices.
Soak the wooden skewers in normal water for about 4-5 minutes. Apply some butter on the skewers and arrange the pieces of chicken onto the skewers. Spread some more butter on top of the chicken pieces.
Preheat the oven at degrees 350F for 5 minutes and place the skewers in the oven. Leave to grill for about 15-18 minutes.
Keep checking and turn the skewer sticks to cook evenly from all the sides. Grill till the kabab is well done. Remove the kabab from the skewers and arrange on the serving plate. Serve hot with lemon wedges.
You may use Tandoor for restaurant like taste.
Or you can use frieng pan by applying some butter on the pan & turn the sides up to cook.